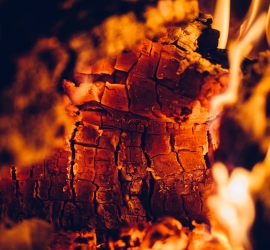 Sad news - earlier today we had an electrical fire in part of our facilities which took out the electrics in all of our enclosures.
Due to the fire hazard, we had to have our supply disconnected.
We are very concerned about two of our Alligators that are in their tunnel systems in one of the seriously smoke-damaged enclosures.
Fire fighters and electric engineers have left after nearly 5 hours of tackling the blaze and making the premises safe.
We were allowed back inside to check on the welfare of Dragon and Sky - to our great relief, both alligators seem to be in a good state of health, although we will be closely monitoring them.
Luckily, both alligators had gone into brumation in their underground tunnels which provided them great protection from the heat and smoke.